Hello English teachers! 🙂
In this blog post, we have prepared a guide for creating your own spelling tests on the spelling-test.com. Some of you already know that since 2019 we have worked really hard to make this product better. We just released a couple of new features, but this was one of the most requested ones. So, we are glad to release this feature. Let's quickly jump over the guide:
Creating your own Spelling Tests and Spelling Exercises on spelling-test.com
1-First thing first, you'll need to create an account and confirm your email address.
a.You can create your free account from here.
b.You'll get a confirmation email to the email address you shared with us. Please confirm your email account from your email.
2- To verify your teacher account, please send an email to info @ spelling-test.com or use our contact form here. We apologize for this extra step, but we've had some bot attacks and need to protect our new system for now! Please write "teacher confirmation" in the subject line of the email and write "Please confirm my teacher account on spelling-test.com" in the body. Sorry for the inconvenience. We will hopefully be able to do away with this in the future. We usually approve a request within 8 hours. Alternatively, you can fill the following contact form:


3-  After we approve your teacher account, log in and click this small icon here on your account.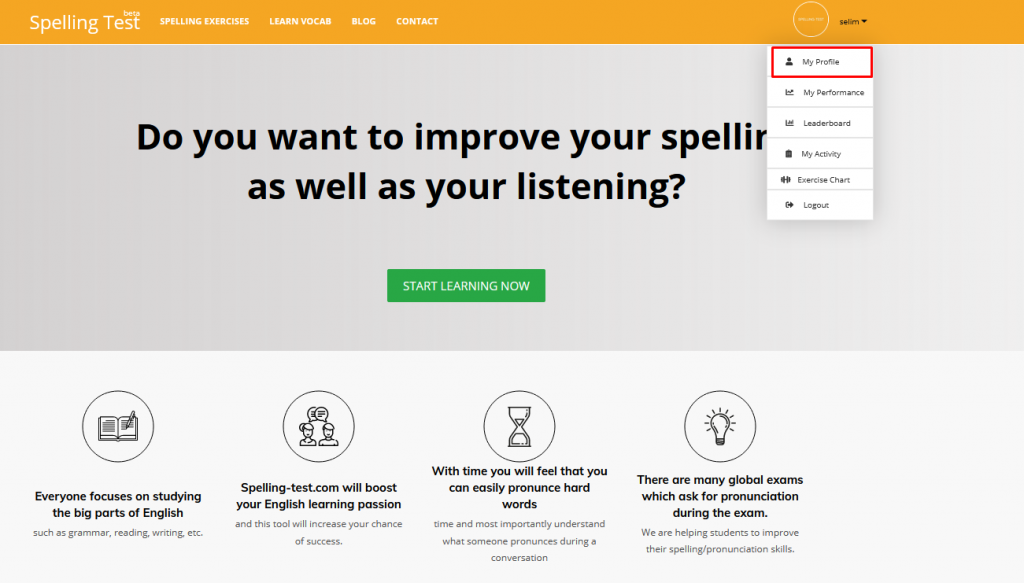 4-Now click on the 'Test List' button from the left sidebar.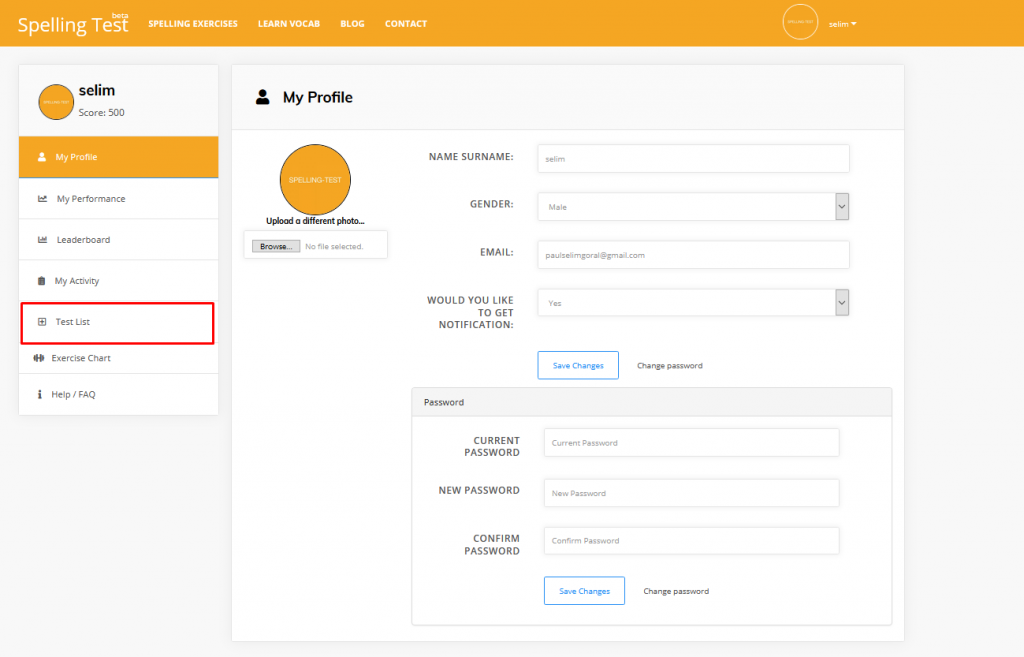 5- Click on the blue 'New Test' button.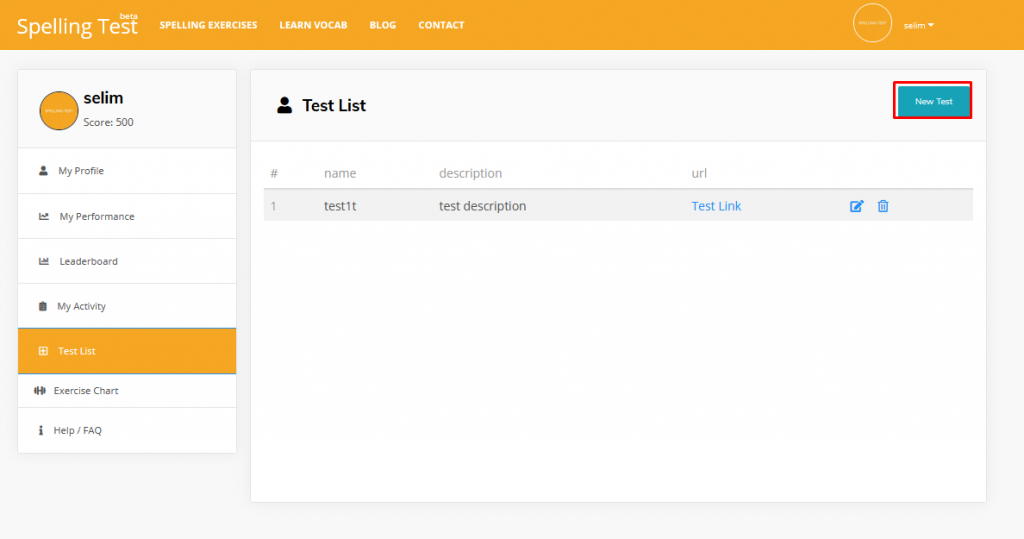 6- Fill in your 'Test Name' and 'Test Description' sections and click on the 'Save Changes' button.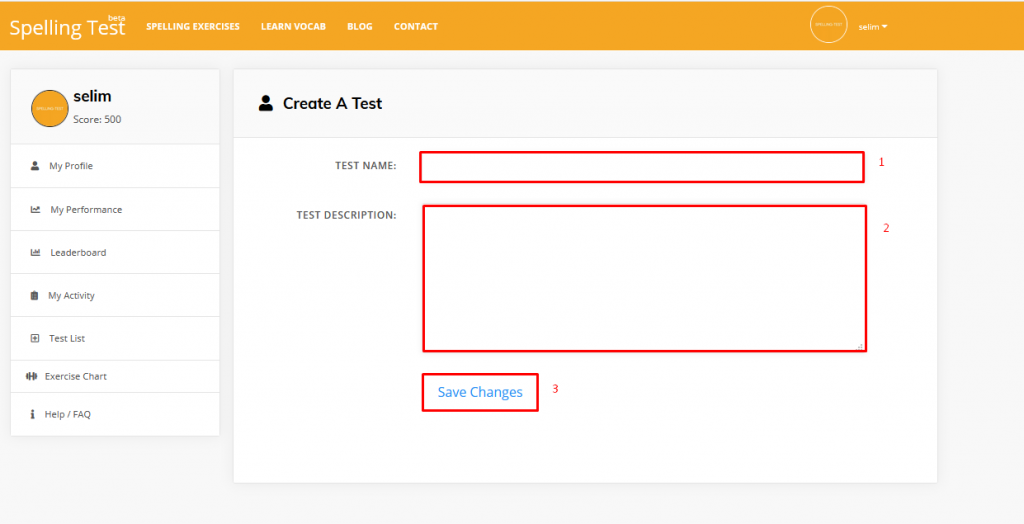 7- You'll see these details on the frontend side like this: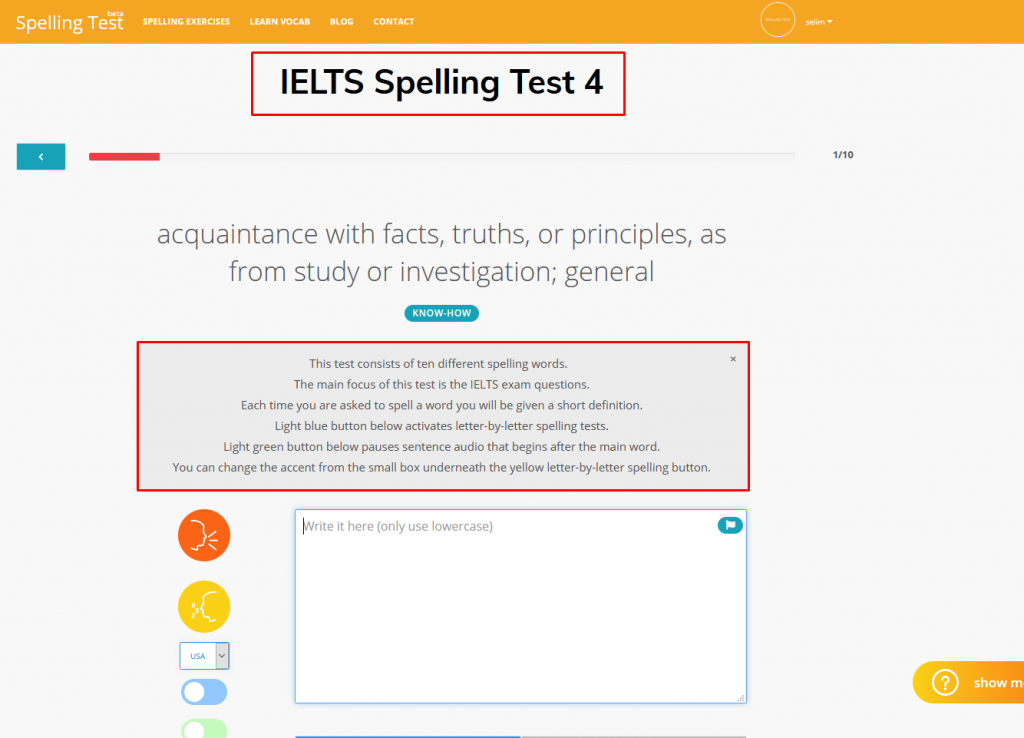 8- There are 5 elements that are needed for a good spelling test on our site. These elements were determined by professional English and Spelling Teachers. However, we are always open to new ideas. If you have one, please let us know from here!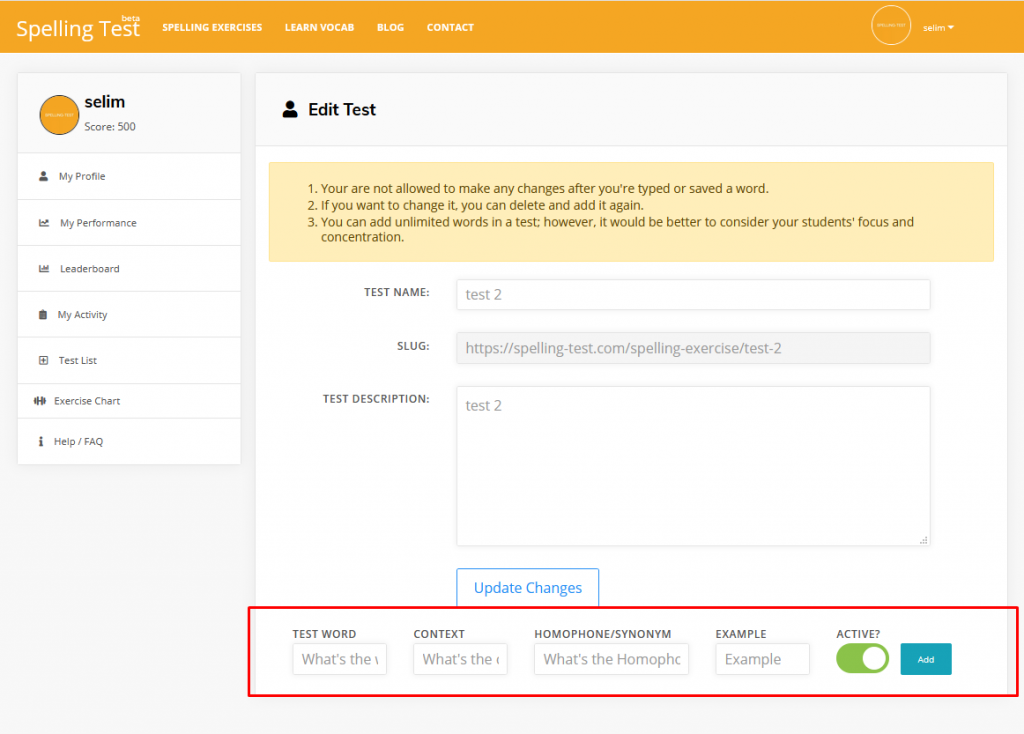 Test word: Your question word. Your students will want to write it correctly.
Context: Context refers to the explanatory dictionary meaning. We get them from the major dictionaries.
Homophone/Synonyms: Sometimes there is no synonym for the word. You can either write one or just put a comma (,) there.
Example: This one refers to the example sentence that the system reads after a word. During the first days of our project, we realized that without this example sentence the tests felt really weird.
Active? : Sometimes, you might want to activate or pause a keyword in a test. Not the most important feature but it is a useful one, especially if you want to give the same spelling exercise to your students with a couple of small changes.
9- There is no word limit here on the edit pages. However, we suggest that considering your students' focus and time is a must for an effective lesson. We usually prefer 10-question spelling tests. But obviously, you know your students best. We created the system and you can use it however you want!